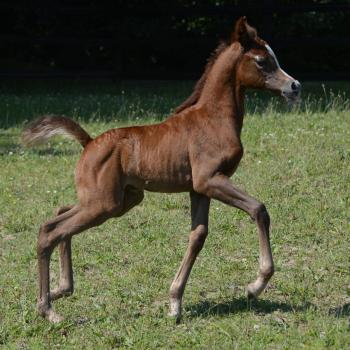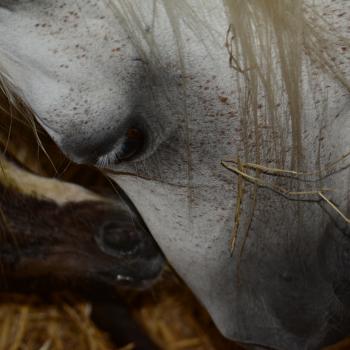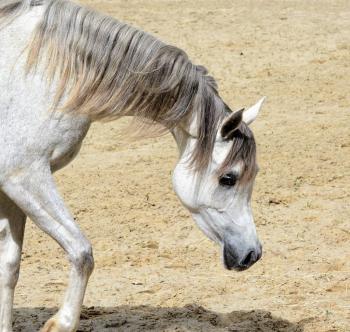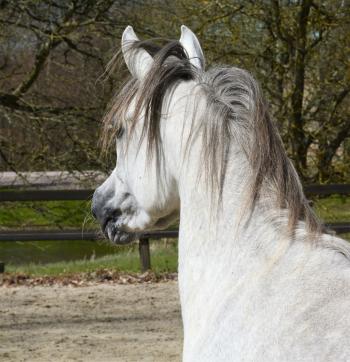 Chaya
Chayas möderne
Nader Al Shaqab; the father of CARISSIMA:
- 2010 Qatar National Silver Champion Colt
- 2012 Tulip Cup Gold Champion Stallion
- 2012 Vilhemsbourg Gold Champion Stallion
- 2012 Elran Cup Silver Champion Stallion
- 2012 Stroehen Gold Champion Stallion
- 2015 Berlin Cup Unanimous Gold Champion Stallion, Best in show male & Highest scoring horse of the show
Nader Al Shaqab är uppfödd och ägd av anrika Al Shaqab Stud i Quatar och beskriver sig:
"Vision, foresight and a passion to preserve and perpetuate the Arabian horse in Qatar led His Highness Sheikh Hamad Bin Khalifa Al Thani, the Father Amir to establish AL SHAQAB in 1992. In honor of his ancestor, Sheikh Jassim bin Mohammed Al Thani, he located the Arabian breeding farm at the landmark AL SHAQAB battle site where more than a century ago the Bedouins had fought a pivotal battle that led to Qatar's independence.
Within an amazingly short period of time, AL SHAQAB bred three World Champion stallions, Gazal Al Shaqab, Al Adeed Al Shaqab and Marwan AL SHAQAB. Today, champion offspring of these stallions enhance the pedigrees of Arabian horses in Qatar and worldwide.
In 2004, AL SHAQAB became a member of Qatar Foundation with the mission to promote the highest standards in the breeding and showing of Arabian horses and provide innovative, educational and competitive opportunities in all of the equestrian arts. Based on three guiding principles - Excellence, Education and Heritage - AL SHAQAB began a visionary expansion in 2006 with the development of a world-class equestrian centre."