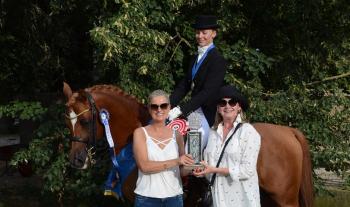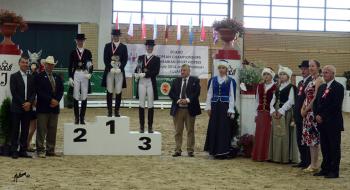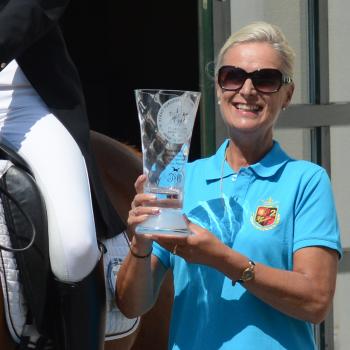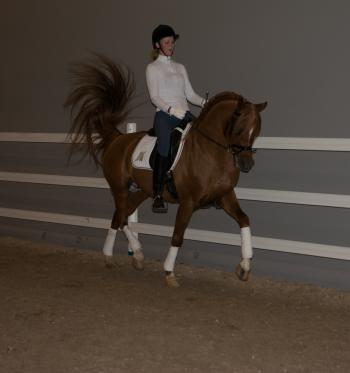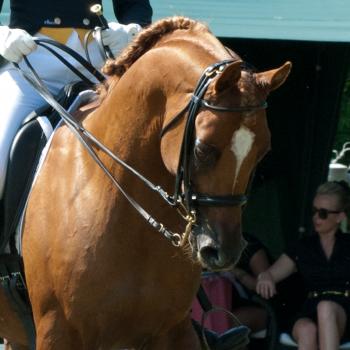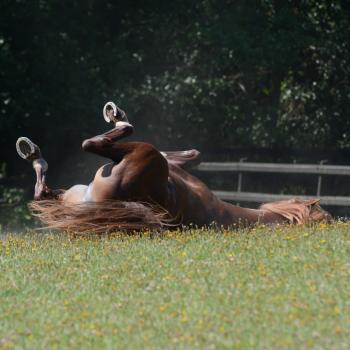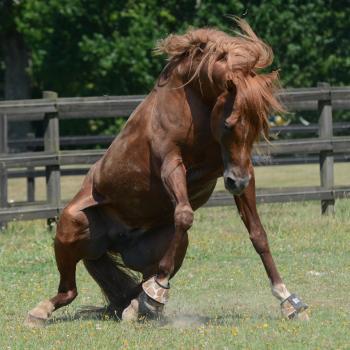 Elysion
2018 EUROPEAN GOLD MEDALIST DRESSAGE
Gold Medalist Dressage International AustrianChampionships
64,412% FEI Prix St George. Highest score for Arabian thoroughbred in
Sweden of all time!
68,885% FEI Msv B:5. Highest score for Arabian thoroughbred in Sweden
of all time!
63,284% FEI Prix St George and qualified for Intermediere I
2017 Arabian Horse of the Year
68,085% FEI Msv B:5.
GOLD CHAMPION LIBERTY, Scandinavian All Championships B-Show
2016 Nordic & Swedish Silver Medallist in Dressage
Class Winner among warmblood Msv B:4, 64,78% & Msv B:2, 67,44%
2015 Swedish Gold Medalist in Dressage
Nordic Gold Medalist in Classic Pleasure
Nordic Bronze Medalist in Dressage
2014 European Arabian Sport Championships
Dressage FEI PRTC; 62,222 % - 5:th place
Dressage FEI PCJ; 64,853 % - 3:rd place
Classic Pleasure Level C; 70,56 % - Classwinner (30 equipage)
Classic Pleasure Level B; 80,00 % - 2:nd place (29 equipage)
Classic Pleasure Level A; 3:rd in the Final
EUROPEAN BRONZE MEDALLIST CLASSIC PLEASURE 2014
Classic All Around Champion; 4:th place
Qualified for MSV:A, Prix St George
2013 European Arabian Sport Championships
Dressage FEI ICP; 66,098 % - 2:nd place
Dressage FEI TCP; 63,333 %
Classic Pleasure/EC - 5:th place
Classic All Around Champion; 5:th place
Qualified for MSV:B
2012 Senior Bronze Champion, 91p, Swedish National Championships
Winner of English Pleasure at Swedish National Championships
2011 Senior Gold Champion, The Swedish Trophy
Senior Gold Champion, International C-Show, Strängnäs
Best bred Stallion, International C-Show, Strängnäs

Elysion, helpolsk fuxhingst med exceptionell personlighet och utstrålning. Gudavänligt sinnelag och fantastiska rörelser! Och med blodslinjer förankrade i den historiska eliten som i modern tid dominerar i resultatlistor världen över.Elysions mor Emancypacja (Falsyfikat-Emigrantka) var ett sagolikt väsen. Hennes bilder och text är under bearbetning…
Elysions fäderne
Elysions far Premier är kungen av attityd och karisma! Han är en av de populäraste show-hingstarna i Europa, känd för sina enorma rörelser och fantastiska framträdanden främst i hans paradgren Liberty. Hans digra meritlista inkluderar 2000 British National Reserve Champion Stallion, 2001 UK International Reserve Champion Stallion, 3 x World Senior Top Ten Stallion, 2004 Winner of Mercedes Diamond Cup, Borgloon, Belgium, 2005 Blommeröd Scandinavian Open Champion och 2008 vinnare European Liberty Class. Premier har även visat sin hållbarhet genom att han under 1997 stod i träning på Warszawa galoppbana med 11 starter (0-2-2-2-1). 2001 placerade han sig på tredje plats i Novice Triathlon ECAHO Sport i Deurne, Holland.
Premier är son till legendariske Monogramm, den mest inflytelserike hingsten i polsk avel under de senaste 15 åren. Monogramm leasades av Michalow under åren 1993-1994 och har även använts via semin i slutet av 1990-talet. Bland hans avkommor finns några av världens mest framgångsrika hästar: Ekstern (obesegrad i show-ringen med titlar som World, European, All Nations Cup och Polish National Champion, tilldelad WAHO Challenge Trophy 2008), Kwestura (2007 World Champion, 1996 Polish National Champion, 2003 US National Mare Champion, 1999 All Nations Cup Champion, 2000 European Champion and 2009 Supreme Champion Mare of the Mediterranean & Arab Countries Championship i Menton, såld 2008 för rekordsumman 1,125,000 Euro till Ajman Stud), Fallada (1996 & 1996 Jr Spring Show Champion Filly and Best in Show, World Res Champion, Summer Show Champion, Warsaw, Polish National Champion, Canadian National Champion), Zagrobla (1998 Int Champion Mare, Babolna, 2000 All Nations Cup Champion, 2000 & 2007 European Res Champion, 2000 World Champion Mare, 2003 US National Champion Mare). Storheten i Monogramms söner och döttrar visar sig nu inte minst genom deras avkommor, som konsekvent bär med sig Monogramms styrkor och med idel topp-placeringar i showringen.
Monogramm är en son till Negatraz, uppfödd av Patterson Arabians i USA. Negatraz har varit en av US National Champion Bask´s bäst producerande söner. Monogramm bär ryskt blod genom sin mor Monogramma. Hon föddes på Tersk i Ryssland och är efter Knippel och undan det fenomenala stoet Monopolia, som var efter Priboj och undan Mammona, Tersks mest inflytelserika sto. Monogramma är även mor till de hästarna Meduza, Murmansk, Martinika, Mamluk och Malutka.
Premiers mor Premiera är ett vackert skimmelsto efter den polske galoppchampionhingsten Piechur. Piechur är det perfekta exemplet på arabhästen, där skönhet och prestation kombineras. Han är vinnare av Derby, Arabian Produce, Kriteriet och 5 andra stora Stakes (Kabaret, Czort, Witez II, Amurath och Sambor Stakes) och har även blivit UK International och All Nations Cup Champion samt European Res Champion.
Premieras mor Premia är en högrest dotter till Palas och Gwarny-dottern Pliszka. Premia blev 1994 Polish National Champion Mare och Int Res Champion Mare, Babolna. Premiera själv blev 1990 Polish National Junior Champion Mare och såldes 2003 till Klarenbeek Arabians. I deras ägo har hon blivit 2004 Int Champion Mare med utställningens högsta poäng (94,25) och Best In Show, Mooslargue, Frankrike; 2004, Res Champion Mare Elran Cup; 2004 Klassvinnare All Nations Cup och Klassvinnare European Championships.
Denna gren av Gazella db-familjen försvann när Taraszcza (Enwer Bey-Gazella II) konfiskerades av ryssarna 1939. Taraszcza blev sedan ett värdefullt sto på Tersk och främst berömd som mor till hingsten Negatiw. För att få tillbaka denna gren av stofamiljen importerades fux-stoet Porfira (Priboj-Operetka), en dotterdotter till Taraszcza, till Michalow 1958 och lever idag vidare främst genom Pliszka och hennes avkommor.